Restaurant
Our clients have a refurbished and expanded dining room with a new lobby bar as well as a new sports bar with a billiard lounge and a summer terrace.
The restaurant kitchen of the Hotel Ulrika will traditionally offer you many pleasant options, and you will definitely appreciate its diversity and advantages. Guests with refined and exquisite taste deserve a varied cuisine, exceptional service and individual approach to each client.
Guests have several categories of meals:
tailor-made
dietary
raut, or set menu
The restaurant of the Hotel Ulrika also offers its guests a consultation with a dietician who will recommend appropriate balanced dietary meals as well as the best selection of Czech and international cuisine.
The Hotel Ulrika's restaurant has been one of the best hotel restaurants in Karlovy Vary in recent years.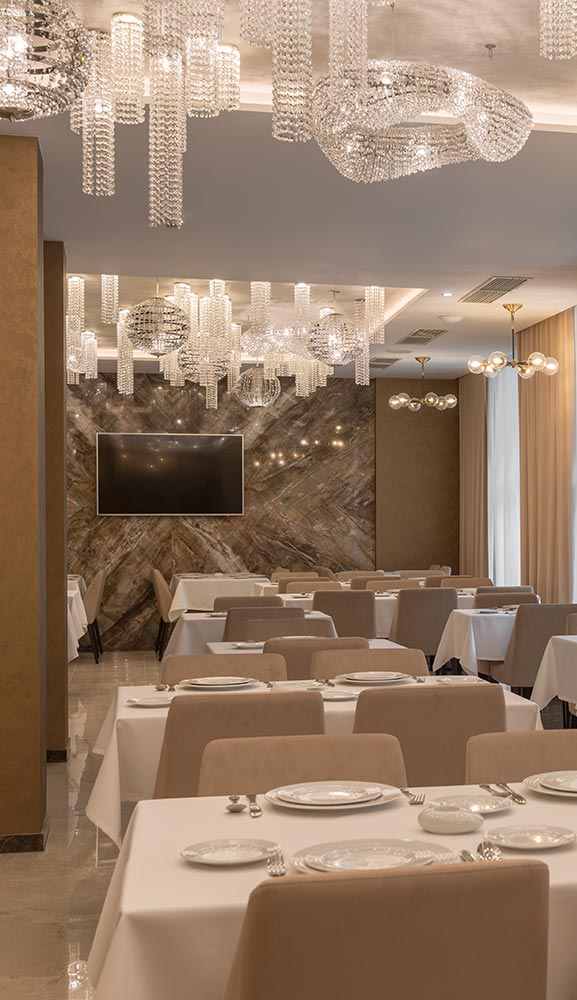 Lobby - Cafe - Bar Goethe
In the GOETHE Lobby Bar, you can pleasantly relax with a cup of high-quality tea or of fragrant coffee. In the evening, a get-together with friends and a glass of good wine will surely hit the spot. Our experienced staff will gladly help you select the best, utterly satisfying your desires.
Billard Club
For lovers of billiards, we offer the largest pool table in Karlovy Vary and the opportunity to watch sports matches on TV.
The club is suitable for board games and private parties.